Distance Learning Events in Belarus and Pakistan, April 2017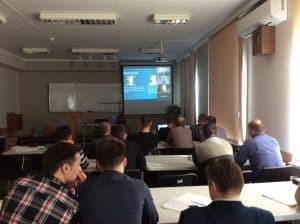 Coordinator: John Jackson
Faculty: Drs. Keith Krispin, Chair and Dave Sanders, Associate Professor in Judson's Christian Ministries Department
Purpose:  To train seminary students at Minsk Theological Seminary in Belarus and students in Pakistan in the principles and practices of youth ministry. This will be Minsk Theological Seminary's first distance learning event as we look at creative ways to instruct Christian leaders globally.
 European Summit, June 2017
Coordinators: John Jackson, Chris Cook, Roger Hatfield
Purpose: The FLF European Summit is an opportunity for FLF staff and board members to meet with past, current, and potential future partners to discuss their vision and felt needs working to complete partnership requests in order to create reasonable, clear partnerships for 2018 and beyond.
Macedonia Project in Ukraine, 2013-2020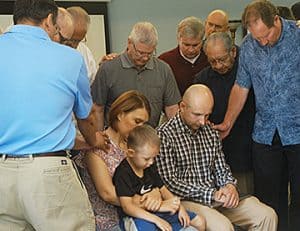 Coordinator: Chris Cook
Purpose:
Match 20 evangelical churches with 20 new church plants in Ukraine by the year 2020.
Support the church planter for 3-5 years while in seminary in Lviv
Invite American churches to partner with plants that are reaching the IDP population from eastern Ukraine
Link the American church to the church plant through possibilities like trips for VBS, sports camps, building rec center; evangelistic concerts and other open-air venues; encouragement to the mother church and church plant and inviting American pastors to coach and teach seminarians.