The Board of Directors work to leverage the ministry of the Future Leadership Foundation. Like many other effective boards for non-profits, they give leadership to the direction of the ministry.
Demonstrating a commitment to the vision of the Future leadership Foundation, they focus on four critical roles of successful boards:
Governing
Fundraising
Advocating for the ministry
Consulting from a personal skill set
The FLF self-electing board members serve rotating terms before being re-elected should they so choose. You may access our board members by contacting the FLF main office.
Future Leadership Foundation is honored that dedicated, leadership-focused men and women FLF would provide the service and commitment to this global Christian ministry.
John Heskett
President
John Heskett is a career educator; currently a Fellow in the Desmond Lee Center for Research and Study of Disability, Education and Culture and a member of the Adjunct Faculty at the University of Missouri-St. Louis. John has been active in local churches where he and his family have lived serving in many capacities including that of ordained deacon. Dr. Heskett is currently involved in the Mozambique Initiative with the Missouri Conference of the United Methodist Church exploring potential partnerships between communities and churches in Mozambique and Missouri to support the expansion of primary (elementary) education and health care in rural areas of Mozambique. John's wife Jeanne has a lifetime in teaching. They have two children, Sean and Angie, and eight grandchildren.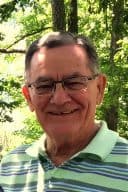 Phil Hunt
Secretary
Phil, a retiree from a 34 year career in banking, currently serves on the Board of Elders and chairperson of the PrimeTimers committee, a senior adult ministry of Grace Community Chapel in St. Peters, MO. After retiring, he worked for the Missouri Baptist Foundation as a Regional Vice President and later as a Development Officer for Missouri Baptist University. Ordained as a deacon in 1976, Phil has served churches in many capacities over the years, including as a Sunday School teacher, deacon chairman and numerous committees. Phil has served on the FLF Board prior to his current term on the FLF board, in which he traveled to Eastern Europe on two occasions on behalf of FLF, assisting in the introduction of stewardship training for pastors and church leaders in the region. Phil and his wife, Ruthetta, reside in Lake Saint Louis, MO, near their daughter and two grandchildren.

Julius Anderson
Member-At-Large
Julius J. Anderson, Jr., Naples, FL is the Managing Member of two companies, E3 Consulting,
LLC and JG & M Properties, LLC. In his role with E3, Mr. Anderson provides consulting
services to closely held business on succession planning as well as practice management
techniques for the financial services industry throughout the country. This consulting includes
services to the First Heartland companies where he previously was an owner. He graduated
from William Jewell College in 1971 and received a Master of Divinity from New Orleans Baptist
Theological Seminary in 1974. Mr. Anderson devotes time to raising money for organizations
such as Friends of Kids with Cancer, Wounded Warrior Project, Midwest Marine Foundation and is a supporting member of the Muny Partners, St. Louis' outdoor theater company. Julius
serves as a trustee for his alma mater, William Jewell.
Karen Badger
Member-at-Large
Karen Badger is currently President and Co-Owner of Color Plus Printing in Rolla.   She has worked and traveled as Vice President of several global manufacturing companies and as a Global Accounting Manager for General Electric.  Karen teaches Sunday School and has served on a wide range of committees at Salem Avenue Baptist Church, where her parents were Charter members and she attended most of her life.
Karen and her husband, John live on an old Swedish farm settlement outside of Rolla, MO and have worked for years updating and improving their 1860's log cabin home.  She also has interests in vegetable and flower gardening, quilting and sewing.  John is a retired truck driver and enjoys taking Karen for motorcycle rides across the country.

Steve Easterwood
Member-At-Large
Dr. Steve Easterwood is serving as the Discipleship Pastor for The Crossing, a nondenominational, multisite church in Kirksville, Missouri. He has been married to his wife, Cheryl, for more than 40 years. Steve has a passion for missions, particularly in Eastern Europe, and longs to see churches planted that will reach and disciple people for Jesus. Dr. Easterwood is also an artist who seeks to portray the beauty of God's creation through the medium of oil painting.

Stephen Hemphill
Member-At-Large
Steve Hemphill comes to the FLF Board after careers as a Missouri Prosecutor and a diplomat with the U.S. State Department. His overseas appointments included extended tours of duty at the U.S. Embassy in Iraq and as a Human Rights Adviser in Kosovo. Steve is a graduate of Monett High School, William Jewell College and the University of Missouri-Kansas City School of Law. He is an active member of Second Baptist Church, Liberty where he is a Deacon, Sunday School teacher and member of the Stewardship/Finance Committee. Steve's commitment to foreign missions and extensive international travel is a valuable asset for the Board.

Stephen Mathis
Member-At-Large
Stephen E. Mathis is Executive Vice-President of the Missouri Baptist Foundation and is responsible for gift and estate planning activities with special emphasis on arrangements that support Christian ministries. Mathis received degrees from Oklahoma State University and University of Missouri – Columbia. He is a Certified Financial Planner™ professional. Stephen is a member of First Baptist Church of Jefferson City where he has served as chair of deacons and chair of stewardship committee. He is an advocate for Christian stewardship in all aspects of life and work. Through FLF, the opportunity to impact training of Christian leaders around the world is an amazing way to join God at work! Stephen and his wife Nancy have two married children.

Gerri Ogle
Member-at-Large
Gerri Ogle currently serves as church organist and preschool/kindergarten Sunday School teacher at First Baptist Church, California, Missouri. Dr. Ogle also holds offices at the local and state level in the Gideons International and serves as the bookkeeper for the California Ministerial Alliance. Gerri has participated in mission trips in Mexico and Canada as well as within the US. She has an Ed.D. in Educational Leadership through the University of Missouri.
Jean Roberson
Member-At-Large
Jean Roberson is Director of Field Education and Instructor for the Department of Social Work at Samford University in Birmingham, Alabama. Prior to teaching at Samford, Roberson served at National WMU as Ministry Consultant and Team Leader with responsibilities for adult programming, multi-cultural work, and international and domestic volunteer mobilization. Through FLF Roberson sees the opportunity to partner with believers around the world to spread the truth of the Gospel in both word and deed. Roberson holds an MSW from the Southern Baptist Theological Seminary and a BA from William Jewell College. She is a member of Riverchase Baptist Church in Birmingham. Jean is married to Darin Roberson and has two children.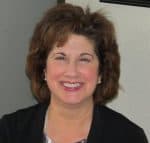 Thea Scott
Member-At-Large
Thea Scott, Ed.S, currently serves as Director of the Effective Practices Section, Office of Special Education (OSE) at the Missouri Department of Elementary and Secondary Education (DESE).  The focus of her current work includes building effective educational systems that promote evidence-based practices that improve educational outcomes for all students, but especially for students with disabilities.  Ms. Scott has twenty-seven years of experience in the public schools and DESE.
Thea and her husband, David, live in Jefferson City and attend Concord Baptist Church where they are actively involved.  Working to serve others for the purpose of glorifying God is paramount in her life.
Tom Wright
Member-at-Large