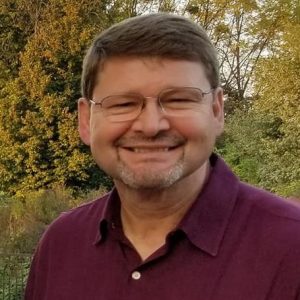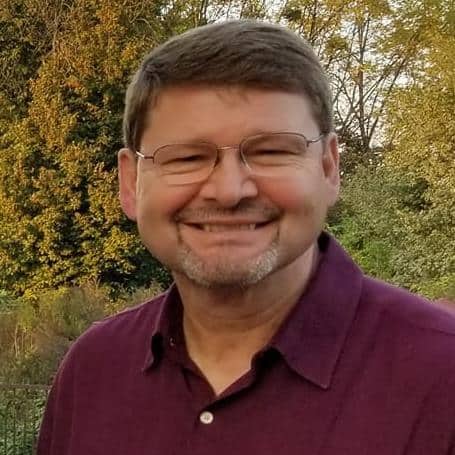 Written by Drew Hill, Pastor at Memorial Baptist Church, Arlington, VA.  Memorial Baptist Church partners with Future Leadership Foundation in our work in Ukraine, and Drew has traveled with FLF on many occasions, the latest in October 2018.
I probably should begin with a confession. This brief piece is not in any way objective or unbiased. It will be honest to be sure, but I must tell you up front my heart has been captured by the people of Ukraine. The leaders and pastors, the students and friends I have encountered possess a part of me now and I don't want it back. Four times I have journeyed to Ukraine always returning with far more blessing than I left behind.  Our church has been inspired and blessed by our partnership with Future Leadership Foundation in this great movement of God in Ukraine.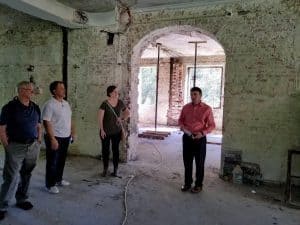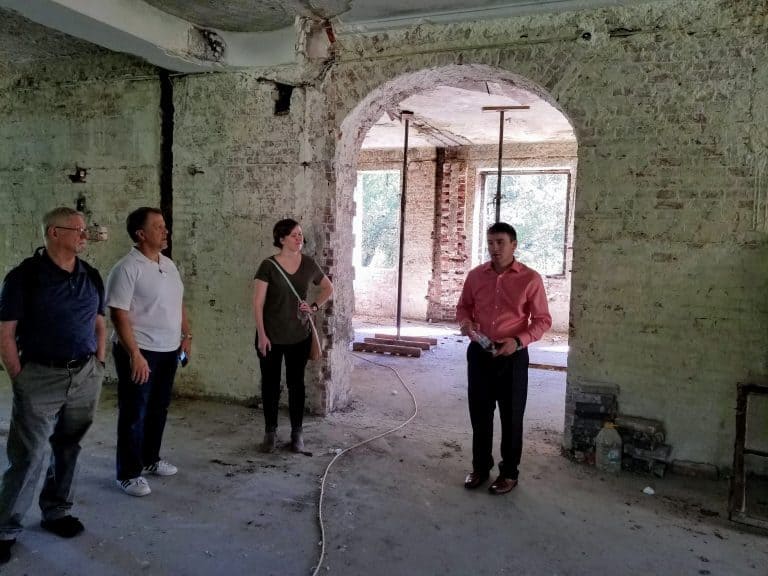 What is it that has captured my heart? It's hard to find the words. Part of it may be the great natural and cultural beauty of Ukraine, such a fascinating place. The history of Ukraine, a story that mingles tragedy and triumph, the brutality of tyrants and the liberation of the oppressed, moves and inspires me. I can't help but admire the courage of a people willing to stand up and if need be, to stand alone against aggression and invasion. Bold and brave, the Ukrainian people refuse to be helpless victims. I admire and honor their indomitable spirit.
But there's something more, something harder to describe. Even in these difficult days and harsh circumstances, there is a stirring, a kindling, a rising, a fresh work of the Holy Spirit that is tangible, unmistakable. To walk in the overcrowded home of Ukrainian Baptist Theological Seminary in L'viv, to meet with their visionary leaders, to listen to the students in the classrooms or over the lunch table, is to sense that something is happening here, a great thing, a God thing.
Dr. Slavic Pizh, the seminary president, walked us around a crumbling, abandoned building with a vacant lot and described it as a beautiful new home for the growing seminary. There is a ton of work to do and more money to raise, but he says it will open for class next fall. And I believe him.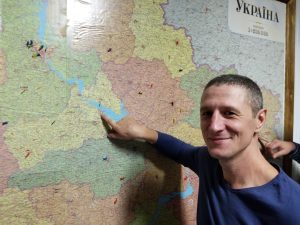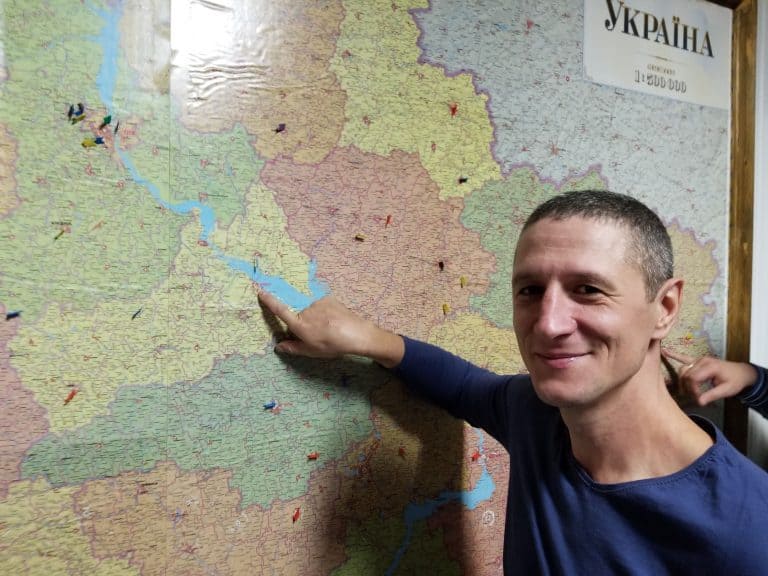 One of my students, Dima, pointed out his church to me on the map, just an eighteen-hour bus and train ride from the seminary, and shared his determination to raise up a new generation of believers in his hometown. And I believe he will do it.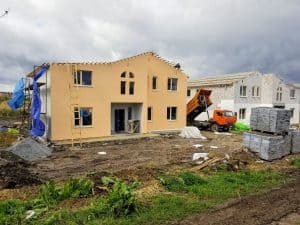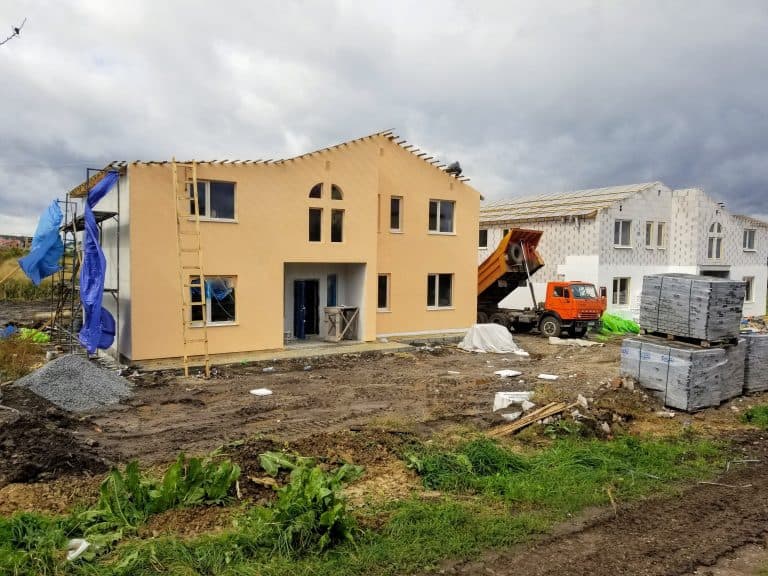 A young pastor, Vasil, led us down a muddy road beside his small church to show us the construction of two large houses his church is building to provide a home for twenty-four orphans from their area. They believe that living out the Gospel means to address human need with more than just words. Vasil has little help and some health issues, but he is undeterred. He says the homes will open in the spring and I have no reason to doubt his optimism.
It was my privilege to speak during the new student orientation. Over two hundred students crowded into Central Baptist Church in L'viv since there is no room large enough for them at the seminary. As I looked in so many bright, young, eager faces, I was humbled and moved. I talked about dreaming God's dreams, sharing God's dreams, living God's dreams, but I could tell that the Holy Spirit was way ahead of me, already raising them up and calling them out with visions and dreams for Kingdom work.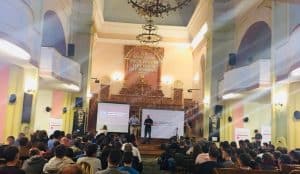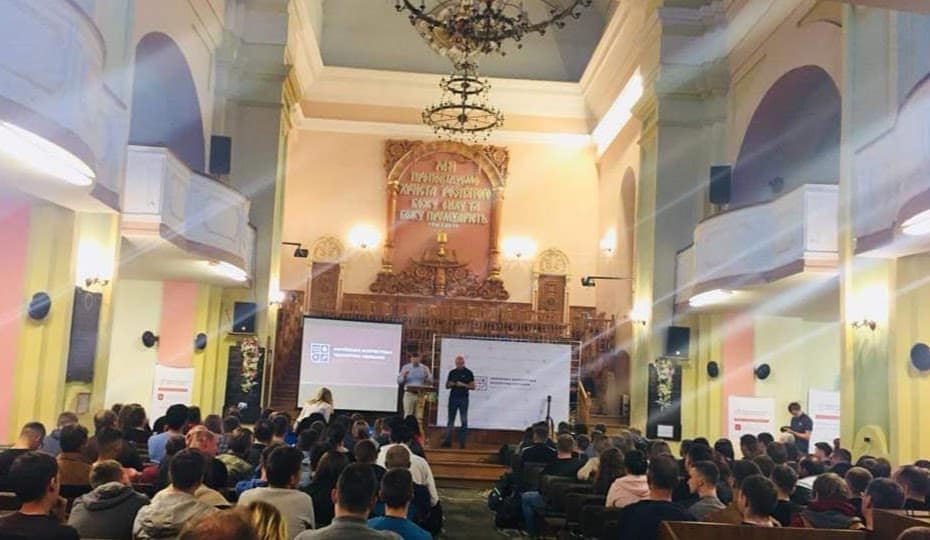 See what I mean? Something is happening here, a great thing, a God thing, and I have decided that whatever I can do or give or provide to make God's dream for Ukraine and Eastern Europe come true, I'm in, I'm committed. My heart has been captured.
*This article first appeared on Drew's blog, Coffee with Drew.