FLF's Mena Traveling to El Salvador to Provide Education, Training, and Retreat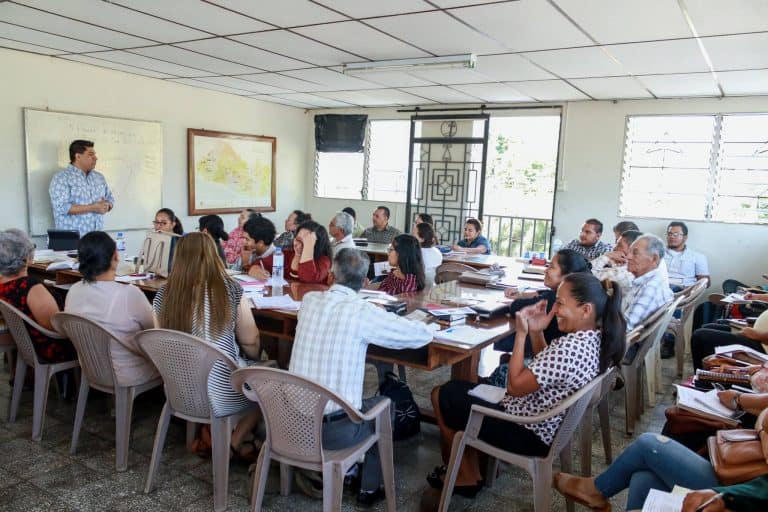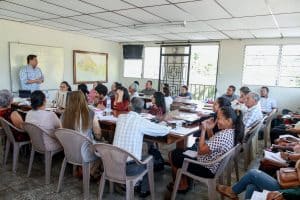 Heber Mena was a busy man in February, traveling to work with pastors and other leaders throughout the country of El Salvador.
"I enjoy working with the people," states Heber, a Field Services Director for Future Leadership Foundation. "They have a strong hunger for learning, teachable spirit, and servant hearts." It doesn't hurt that he is also a native of El Salvador! It is an added blessing for FLF to have members of its leadership team that, as Heber says, knows "the culture, the language, and understands their needs firsthand."
Working with the El Salvador Baptist Association (ABES) and Theological Baptist Institute of El Salvador (ITBES), Mena maximized his time during the Feb. 23-27 trip. Plans developed with Gladys Ortiz, president of both ABES and ITBES, will concentrate on three areas:
Theological Education: Continuing an FLF/ABES/ITBES certification program, Heber taught "Soteriology" (the doctrine of salvation) to 60 pastors and leaders in three different parts of the country, hosted by local churches and ABES.
Leadership Training: Heber worked with the ABES association and ITBES Board on "Becoming a Change Leader."
Pastors Retreat: "Ministering during this COVID-19 pandemic has left our pastors tired, burdened, overwhelmed, anxious, and depressed," observes Heber. "So, we provided a time for replenishment, encouragement, and fun!" The retreat focused on "Courageous Leadership," based on Joshua 1:5-9 and using John Maxwell's Today Matters. In addition to encouragement and fun, a goal of the retreat will be recognition and appreciation. FLF will provide food, snacks, and a small gift for each attendee.
How can you pray?
Heber Mena asks for your prayers in three specific areas as he prepares for the February trip:
Safety and protection from COVID-19
That God will use him to encourage, lift up, love, serve, and add value to the pastors and leaders he will be serving
That God will financially provide for all of the planned events for these pastors and leaders
Heber will be sharing a report on the trip in a future issue of Reaching Across. 
Photos: (Top) Heber Mena conducts a leadership training session in July 2019. (Above right) Participants in a Hermeneutics Class taught during a previous trip.